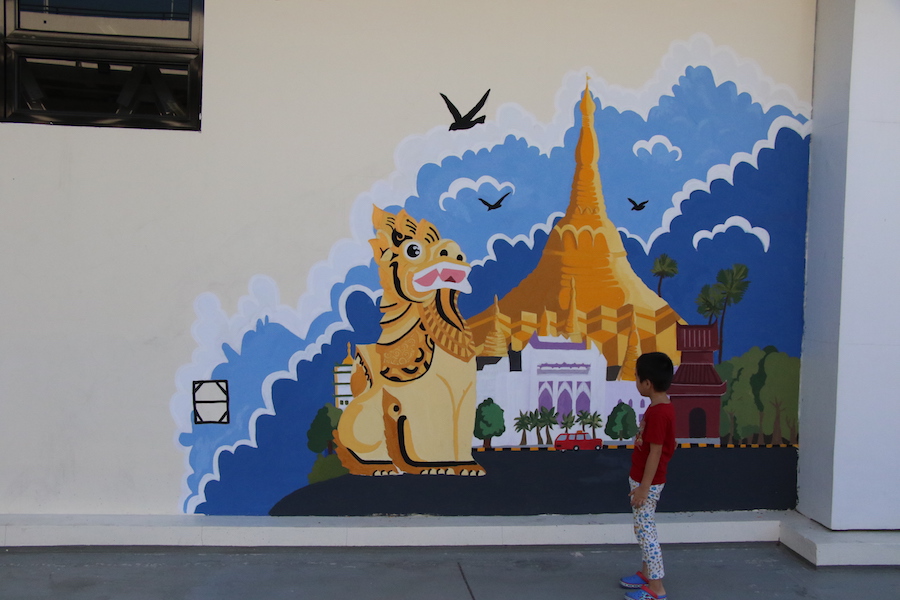 Sports, Arts & Music
This year, ISY competed in ten South East Asia Activities Conference (SEASAC) sports as well as SEASAC Arts and SEASAC Model United Nations. ISY also hosted two extremely successful SEASAC tournaments. In the fall, ISY hosted the girls volleyball tournament in which we took sixth place, retaining our Division 1 status. In the spring, ISY hosted the Division 1 girls softball tournament, our own team achieving second place. The girls touch rugby team was awarded the spirit of the tournament prize, just one example of ISY's great sense of fair play and spirit throughout all the competitions.
For the two tournaments we hosted, we built web pages and also streamed the volleyball tournament live on our YouTube channel. Visiting athletic directors provided excellent feedback and we have been awarded the hosting of the SEASAC Golf tournament for next year.
ISY also competed and hosted a number of Yangon Athletics Conference events, winning in almost all sports. Swimming at ISY went through some turbulence due to some unexpected turnover of coaching staff, but resurged in the latter part of the school year and won an inaugural meet against the British School Yangon.
Furthering the theme of Technology Integration, the visual arts took good advantage of the new Makerspace this year. Several IB students employed the new resources to create their art work, as well as many students in other grades. Technology was integrated into the High School Art show where a QR code was used to access sound recordings of students explaining their art.
Service Learning also benefited from the resources in the Arts Department. Elementary School students designed greeting cards to sell at a UWS fundraiser. High School student art works were sold in a silent auction during the Secondary School Art Show to benefit UWS. High school students also developed independent service projects promoting the arts, such as special display space at the Art Show and an ASA ballet class, which performed at the beginning of the school play. Finally, the ASA Arts Club painted a mural on the SAS building wall, bringing color to the third floor.
In addition to a wonderfully successful production of Clue, drama students in Grade 8 wrote and performed their own short play. This was live-streamed to our YouTube Channel.
ISY's music department had a great year with excellent attendance at all their events. For the first time, their performances were recorded and uploaded to our YouTube channel and enjoyed remarkable viewing numbers.
In addition to individual members' participation in various honors groups, ISY's Jazz Band took part in the Yangon Jazz Festival. A professional musician from that festival also provided students with a masterclass on campus.