Annual Report 2018-19
Strategic Themes
Environmental Consciousness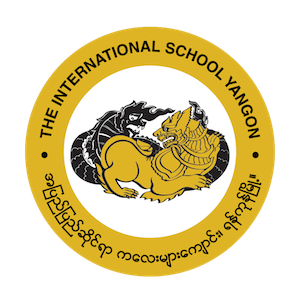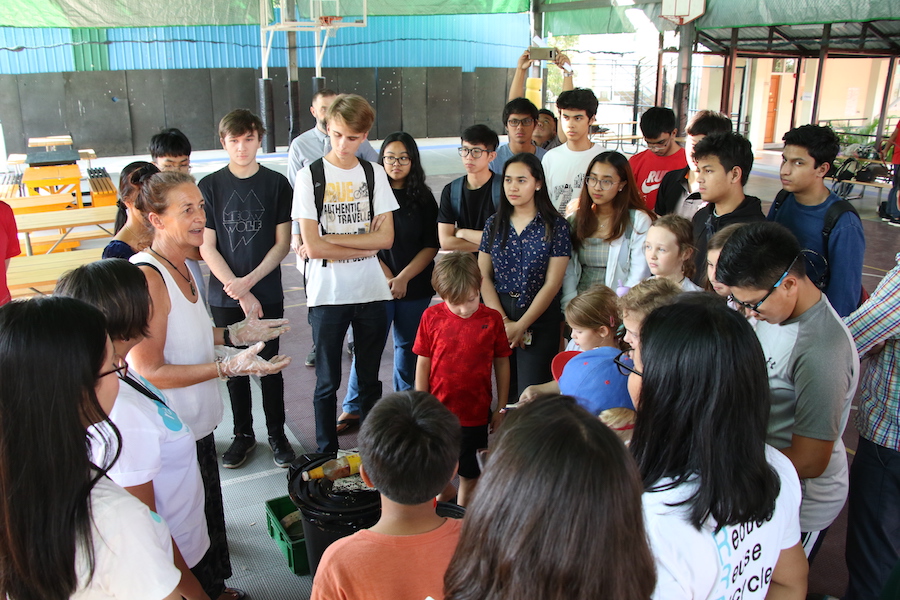 Students learning about composting from a Recyglo representative.
Environmental Consciousness

Goal:  ISY will support the global sustainable development goals (SDGs) by developing Environmental Consciousness through programs, policies, and procedures, including a "greener" campus.
To support our strategic goal of Environmental Consciousness, ISY drafted a Five Year Environmental Consciousness Plan, which included the following goals for the 2018-19 academic year: form a campus committee of students, teachers and parents; develop a common definition and understanding of Environmental Consciousness in the ISY community; create a baseline for our current carbon footprint; explore carbon offsetting; incorporate Environmental Consciousness into the curriculum; and, encourage leadership and any contractors working at ISY to make Environmental Consciousness a part of all facility planning and capital projects.
As a result, we developed the ISY Sustainability Pledge for all campus events. The pledge recognizes that human-induced climate change and environmental degradation are the greatest existential threats facing life on our planet. As such, ISY is committed to reducing our negative environmental impacts as much as possible, and in doing so, striving to become a force of positive change.
Student committee members introduced programs on reducing electrical consumption and printed materials used in the classroom, and are spearheading our campus-wide recycling efforts through partnerships with Recyglo and Bokashi Myanmar. We are now composting all of our organic waste and have located collection bins for paper, plastic, and aluminium across campus. Furthermore, we established a team to explore a partnership with Thor Heyerdahl Climate Park with the goal of creating a carbon offsetting program by replanting mangrove trees in Myanmar.
ISY has become partners with the Eco-Schools initiative, which is an ideal way for us to embark on a path towards reducing the environmental footprint of a school. This year, Grade 9 science classes collected CO2 emissions data and Grades 9-10 computer science classes looked at database architecture to house and track the environmental impact of the school.