Annual Report 2018-19
Strategic Themes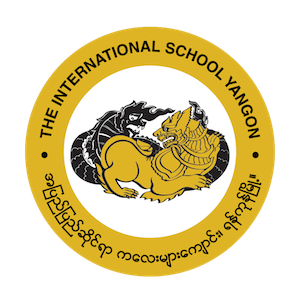 Financial Sustainability

Goal: We will provide the best service possible to our community by maintaining Financial Sustainability through improved operational efficiency, increased fundraising, and the development of new revenue sources.
As a non-profit organization, ISY uses all revenue for the betterment of students and student learning. Expenditure decisions regarding salaries and benefits, school facilities, and operations are always made with this primary goal in mind. The role of the Business Office is to manage school resources effectively and responsibly in order to maximize the resources available to support our students.
In alignment with the strategic goal of Financial Sustainability, the Board and ISY administration have continued to work to improve our overall financial health. The 2019-20 budget passed by the Board in December reduces costs in a number of key places and tightens controls on expenditures through continued professionalization of the school financial administration systems. The budget allocates appropriate levels of funding for long-term savings, future capital projects, and student programming. In short, the budget indicates that the school is in good financial health and aligns with the Board approved targets and benchmarks set up in the budget matrix adopted last year. The ISY budget matrix comprises fifteen different indicators in the categories of Competitiveness, Reasonableness, Salaries and Benefits, Alternative Revenue, and Overall Financial Performance.
As required by Board policy, ISY engages with a new auditor every five years. The audit of our 2017-18 financial records was the first audit to be completed by Deloitte Touche Tohmatsu, Limited. ISY received a positive review of our financial reports and accounting procedures. The audit compared favorably to the approved 2017-18 budget.
In 2018-19, steady enrollment figures allowed ISY to reach its revenue targets. The number of new students met projected numbers, allowing us to meet our capital budget targets. Expenditures associated with registration did not materialize this academic year, resulting in some operational savings. Operational savings were also realized in lower than expected utility costs and IT expenses. We continue to work towards reducing our long term liabilities within our salary and benefits structures. In conjunction with the Board, ISY developed a conservative investment strategy with our US held operational reserves. These investment strategies resulted in an increase in revenue for the 2018-19 fiscal year.
This year we introduced electronic payment services with point of sale, credit card, and ACH payments. For the last six months of the fiscal year, the Business Office has been developing and implementing Odoo, a new Enterprise Resource Planning (ERP) software. Odoo is a business process management software that allows ISY to use a system of integrated applications to manage the business and automate many back office functions related to technology, services, and human resources. Once fully implemented, the ERP system should result in improvements in productivity and services.
The ISY administration is committed to continuing to work with the Board and Association members to improve the overall financial position of the school.